January 1st, 2009
---
May 4th, 2008
---
08:01 pm - Boo, out-of-print ramblings.


After seeing The Wicker Man, a 1973 film, I've been casually looking for the book it was based on, Ritual by David Pinner (by casual, I mean whenever I happen to walk into a used bookstore, and not obsessively hunting down leads online, like I should have). The film was so enjoyable that I really had to read it (to reiterate, we're talking the Christopher Lee version here, not Nicholas Cage). BUT-- every time I mentioned it to a book person, I felt like I was crazy because no one had heard of it. Now, online, the only versions I can find in the U.S. are $750.00! I don't even think it was published in the U.S., which would have been good to know a dozen years ago.

I did, however, find a book called The Wicker Man today at the library... by Robin Hardy and Anthony Shaffer: "Based on the Classic Horror Film that inspired the Major Motion Picture THE WICKER MAN." Poor Pinner isn't even mentioned in the Introduction, let alone credited on the back.

Completely got the shaft.

I don't think I'm ever going to find a copy of the original. I'm trying to convince myself that that means it probably wasn't as good, but, that's just not always true. I'm reading the screenplay-based version now instead as a consolation prize for the long search. But since it was this author's script that got me interested in the first place, I'm hoping for the best.


Current Mood:
booby prized?
Current Music: The Gypsy Nomads - Caravan

March 26th, 2008
---
02:56 pm - Maus I & II by Art Spiegelman

Maus I: A Survivor's Tale - My Father Bleeds History and
Maus II: A Survivor's Tale - And Here My Troubles Began

by Art Spiegelman

Graphic Novel, Memoir.


A story of Spiegelman's Polish, Jewish family during the holocaust, as well as his relationship with his father. I really loved Spiegelman's style: Expressive and detailed, but with lines that are simple enough to convey emotion clearly. Maus won a Pulitzer Prize in 1992... and became the subject of much debate/reflection. Some articles can be found here.

One of my favorite authors, Umberto Eco, says of this book:

"Maus is a book that cannot be put down, truly, even to sleep. When two of the mice speak of love, you are moved, when they suffer, you weep. Slowly through this little tale comprised of suffering, humor and life's daily trails, you are captivated by the language of an old Eastern European family, and drawn into the gentle and mesmerizing rhythm, and when you finish Maus, you are unhappy to have left that magical world..."

I'm not sure if "magical" is a word I can relate to with this story, it was too heartbreaking for that, but I agree that the characters/envoronment are so developed and clear that it becomes engrossing.

Spiegelman was the editor for Raw Magazine, which I wish I could find more of online. There is Little Lit, which he edits... contributors ranging from Lemony Snicket to Neil Gaiman to Maurice Sendak. Something I'll check out more later.
Current Mood:
blank

March 15th, 2008
---
10:24 pm - Castle Waiting by Linda Medley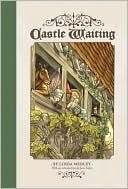 Castle Waiting by Linda Medley

Graphic Novel


I'm a sucker for fairy tale re-tellings, so I'm not sure why it took me so long to get to this one. This is a 472 page tome, but you can get a taste: The first few pages can be read here. The second half about Solicitine was especially wonderful, however. Got me quite hooked on what will happen next.

Some lessons learned:

There will always be a place in the world for bearded women.

and

You can't get snickerdoodles in hell.

Looking forward to the release of a second collection, which might come out this year.

Linda Medley has a beautiful webpage, in construction. And... Castle Waiting accessories are a neat marketing idea. But I suppose I will live without.


Current Mood:
pleased

February 28th, 2008
---
01:32 am - In Defense of Food by Michael Pollan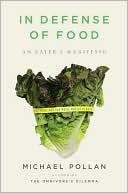 In Defense of Food: An Eater's Manifesto by Michael Pollan

Nonfiction.

I'm not sure if it's because I'm really interested in this subject right now, or because it was well written ad thought out, but I read this book quickly, enjoying it consistantly. Starts simple, "Eat food. Not too much. Mostly plants." Pollan elaborates with many cultural notes, facts, observations, and insights. The amount of information is a little daunting, but luckily he brings it together in the end with a guide on how to put this to use in everyday life.

One main theme throughout the book is eating a traditional diet. The introduction about how the western diet often brings about unhealthy consequences reminds me of my uncle. He's always had stomach problems, despite the many doctors he's seen. A visit to India, sustained on the traditional diet there, seemed to cure those problems within days. He's continued eating those foods now that he's back in the states and continues to improve.

Another book I read recently along the same subject matter was Harvest for Hope by Jane Goodall. I'd highly recommend it to anyone who enjoyed Pollan's newest works on food and food choice. Though Goodall is more accepting of trying new foods, she goes a step further than Pollan, towards the past, to study the eating habits of our closest animal cousins.



Current Location: beddy-bye
Current Mood:
blah
Current Music: Desmond Dekker - Israelites

January 1st, 2008
---
01:02 pm - Welcome Home.
I am reviving this journal this year.

January 26th, 2007
---
December 31st, 2005
---
April 2nd, 2005
---
03:41 pm
( because I feel I need to be reading along different lines right now... )

I know you all have those authors that you believe EVERYONE should be reading, regardless of race, class, or favorite type of undies. Maybe you just have a personal favorite author...if so, go to my list of authors I've read this year and last, here: Card Catalog. If I am missing your favorite author and you feel that this should be rectified immediately, just let me know and I will fix that situation.